How to Enter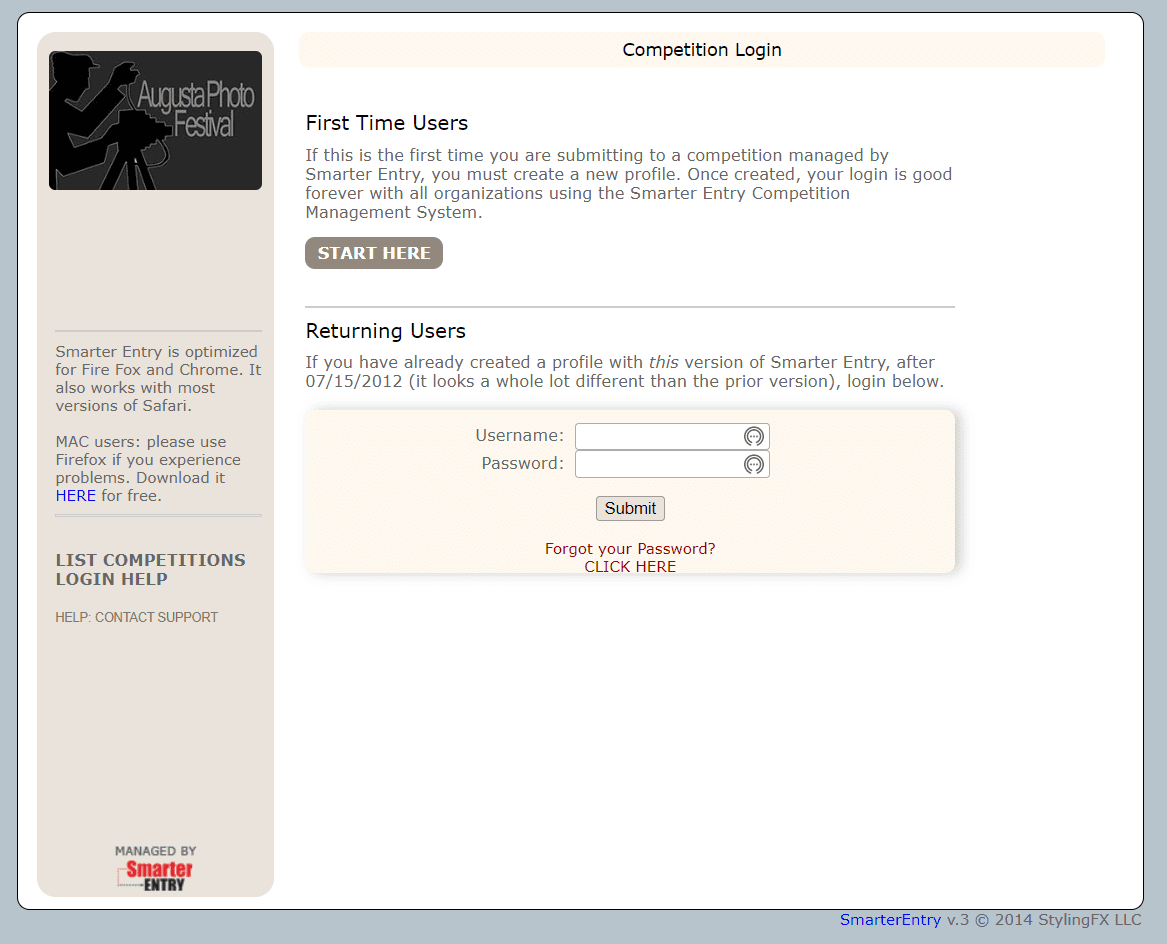 Only one contestant may enter for each registered account.
After you log into the APF Smarter Entry Page, pick the competition you wish to enter. You have a choice of Youth, Enthusiast and Advanced.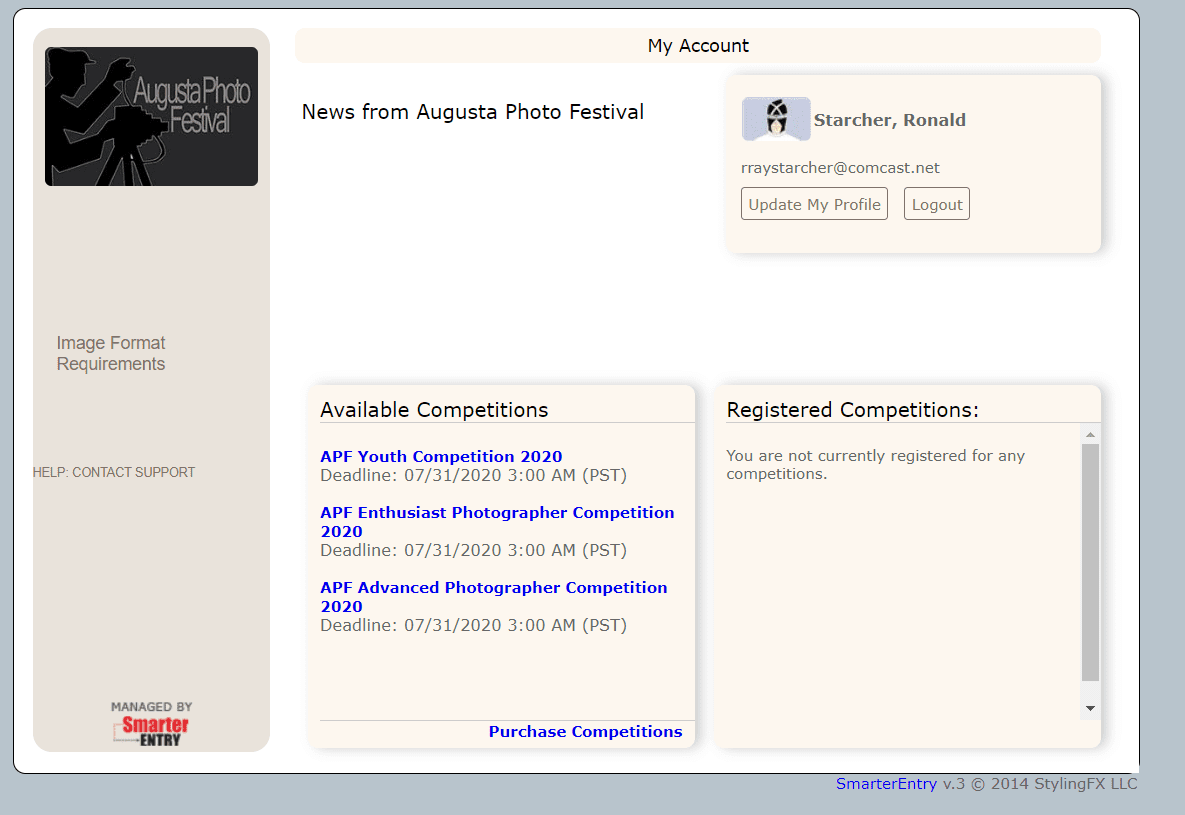 Once competition is chosen, enter the number of images to be upload and payment information. You must also agree to the competition requirements before you proceed. Once compete, you have paid for your entries. You will get the option to download your receipt.
Select Submit Entries and follow the directions to upload: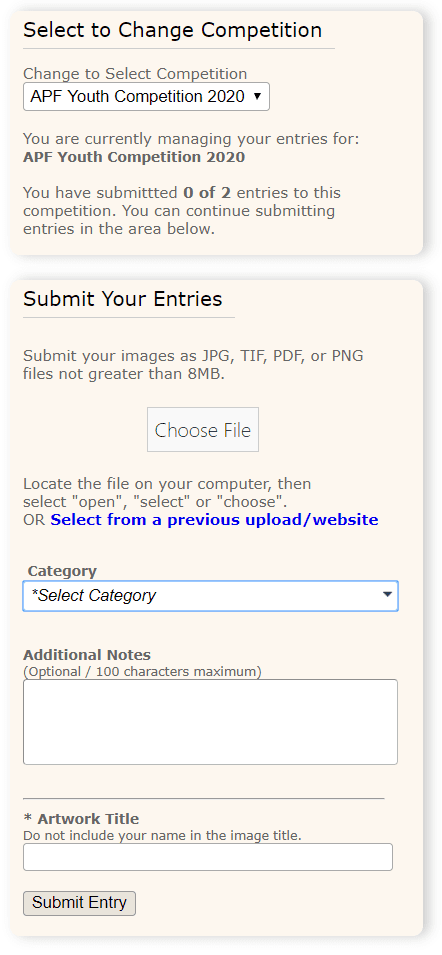 Before starting to upload your photos, be sure to rename your photo files with an appropriate name that depicts your photo … e.g. IntoMist.jpg. Do not include your name in the title. The actual file name is the image file title you see in a directory / folder. That is the part that cannot have special characters as they present security risks or are not compatible with programming. When you browse your folder to select your file and then it inserts into SE, you may see something like this: c:\my_harddrive%5\filename.jpg. The c:\my_harddrive%5\ is the computer's path to the file. It can/will have special characters, and that is ok. It is only the filename.jpg part that cannot have special characters.
Image Requirements - If your image is less than 8MB in size, you can submit it as is. Your images will automatically be resized to constraints necessary for the organization. If your image is less than 800 pixels on the longest side, you may want to resize it using the original, larger file. If you do not have the original larger file, do not try to upsize your image. You are better off submitting an image as small as 600 pixels on the longest side, than to distort the quality of the image by trying to increase the pixel dimension. Your image must be less than 8MB in size.
You can go back and edit your entry via your Account page.
You may enter as many photos as you like in each category, but each photo may be entered in only ONE category.
Discounts are applied only to each group of uploads. If you decide to enter more images later, you must meet the discount number for discount to be applied.